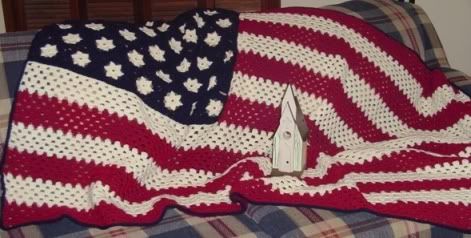 This flag afghan is one of my favorites. I have made 4 of them. All four have been donated to charity sales. I may eventually make one for myself.
I no longer make all the star motifs and then sew them together. I now crochet each motif into the star field as I go which is much more enjoyable for me because I have never liked to sew.
Leisure Arts has made this pattern available for free! I've had so many people ask me for the pattern. I always referred them to eBay to buy the discontinued pattern book.